Infrastructure tourism
The Honshu-Shikoku Bridge Expressway Company Limited conducts infrastructure tours where it is possible to view areas such as management facilities and the tower tops of long-span bridges over straits which non-employees normally may not enter, in order to spread understanding of expressway operations and raise interest in HSBE's construction and conservation technologies.
Infrastructure tour details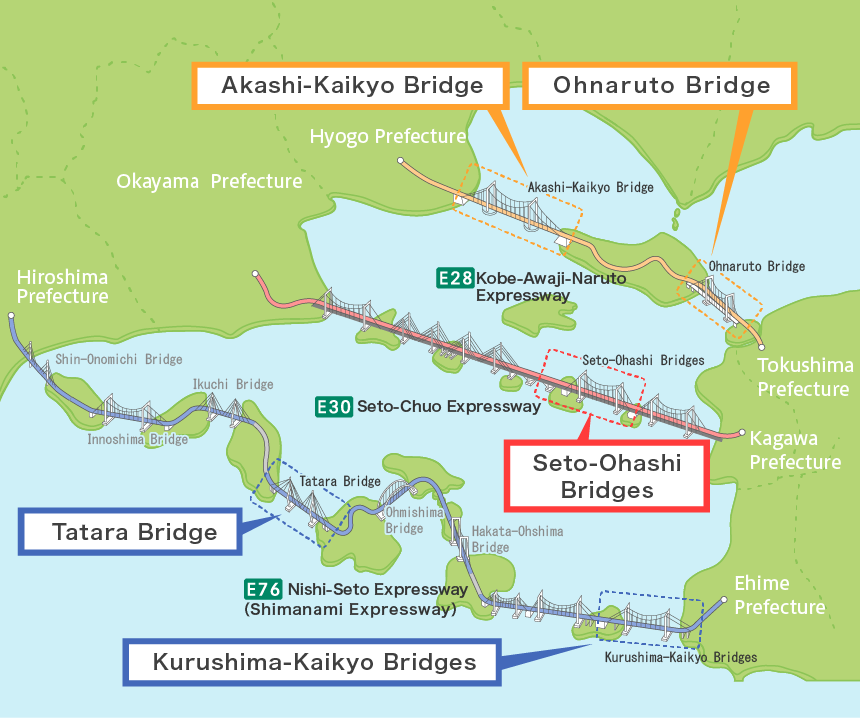 We have had many visitors participate in our infrastructure tours so far.
One of these tours, The Akashi-Kaikyo Bridge - Bridge World, which began in 2005, has exceeded 100 thousand participants in total from 2005 to 2017. Many people from all over the world have participated in the tour.